Forum features
5 characteristic features of
MIR

Forum
1. Location: Moscow – the port of the five seas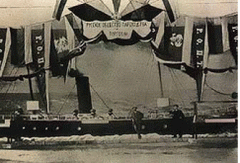 Marine Industry of Russia International Forum is a successor of Moscow Marine Exhibition which first took place in our capital as early as in 1908. Even back then, the chairman of the Exhibition committee, replying to the question "Why was Moscow, a terrestrial city, chosen for the event?", said "Because it is the very place, where numerous and various interests of the country come together <...>, and long since it was noted that in Russia only those enterprises of common interest develop steadily which were approved by Moscow." Since then the role of Moscow as a major investment centre has only been increasing.
More on the history of the Forum
2. Governmental support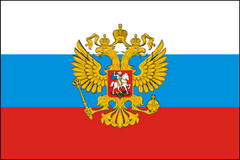 The organizers of the Forum are the Ministry of Industry and Trade of the Russian Federation and the Russian Union of Industrialists and Entrepreneurs with active support of
EMERCOM
of Russia, the Federal Agency on Fishery of the Russian Federation,
JSC
United shipbuilding corporation,
JSC
United industrial corporation, Russian Technologies State Corporation, Rosatom State Corporation,
JSC
Gazprom, Rosneft Petroleum Company, Lukoil Petroleum Company,
JSC
Russian Railways, industry associations and unions. The organizers not only ensure premium composition of the Forum participants, visitors and government-level business-delegations but supervise different sections of the Forum.
More on the organizers…
3. Protection of the Russian industry interests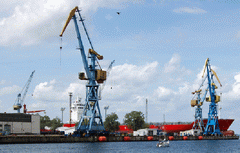 The Forum is to facilitate the open dialog between representatives of the industry, government agencies and business. The matters to be discussed include state support of shipbuilding, innovation projects, special purpose loan and leasing schemes, aid in upgrade and reconstruction of plants. Based on the results of the Shipbuilders' Congress work held within the framework of the Forum, the appeal to the Chairman of the Government of the Russian Federation will be directed containing proposals on introduction of new economical and legal norms to encourage shipbuilding development.
4. Actual and innovative business-event programme
Marine Industry of Russia Forum includes not only multi-discipline exposition (14.000 m2) but an important business programme. These are specialized industry events – Russian Port day, Shipbuilder day, Marine and Inland Water Transport day, Russian business day (under the sponsorship of RUIE) as well as workshop conferences, seminars, panel discussions and competitive events.
5. Business Partner Search service programme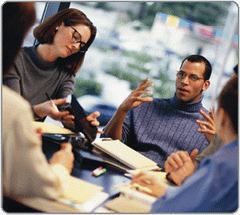 A special service package has been developed to ensure efficient collaboration between participants and visitors of the Forum. It includes:
Special programmes, e.g. the Regional Partner of the Forum, the Strategic Partner of the Forum and the Official partner of the Forum;
Special conditions for organizations offering their innovative solutions and collective exhibits;
VIP-visitor programme with access to extended informational support;
Opportunity of finding business-partners (by field of action, equipment or key words) and make appointments with them by means of different services of our website;
Gratis publication of news, interview and information on new equipment and technologies of the Forum participants.