Partners
General information partner

«Interfax»
"Interfax Information Services Group provides professional information products and communications for decision-making in politics and business.
Interfax offers a full range of services to government agencies, public organizations, business and the media. Our products and services are political and economical news, real-time news from Russian regions and the CIS, exchange information, analysis, business references on companies, the SPARK and SCAN databases, ratings and rankings, credit reports, IR services and services in the information disclosure sector, organization of press conferences and e-advertising.
Operating in Russia, China and on other emerging markets of Eurasia, Interfax publishes more than 3,000 news items on its wire every day and offers its clients over 100 different information products.
The group has unparalleled experience in collecting, processing, storing and distributing original high-quality information and developing innovative technological solutions to deliver it, as well as a long-standing reputation of an impartial, reliable and independent news source.
Partners of Interfax are prominent global business players such as Dun & Bradstreet, Experian, Moody's and Business Wire.
Interfax has clients among government agencies of leading countries, major Russian and international media outlets, companies, banks, financial market players and investors.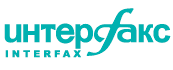 IMO – the International Maritime Organization – is the United Nations specialized agency with responsibility for the safety and security of shipping and the prevention of marine pollution by ships. As a specialized agency of the United Nations, IMO is the global standard-setting authority for the safety, security and environmental performance of international shipping. Its main role is to create a regulatory framework for the shipping industry that is fair and effective, universally adopted and universally implemented.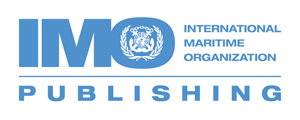 "MARITIME POLICY OF RUSSIA"
In this regard, the publication under the auspices of the Marine Board information and analytical magazine "MARITIME POLICY OF RUSSIA", capable of high quality and timely information on the results of the Marine Board, industry structures, programs and projects is task relevant and meaningful.
The main objective of the magazine – to create a single information space effectively, efficiently and promptly displays the work of the Maritime Board under the Government of the Russian Federation, the formation of important information platform for establishing close cooperation between the members of the Marine Board and the readership of the journal at all levels, a frank exchange of views on its pages in improving work, science, technology and innovation, training and other areas of the maritime industry.
TRANSPROEKT, OOO
offers consulting services in the field of attraction of government subsidies as well as funds of private companies and financial institutions for implementing investment, concessional and complex investment projects in infrastructure industries; drawing-up business-plans and economic evaluations as well as financial modeling in the context of feasibility study and on the stage of design; stating reasons for creation and efficiency assessment of special economic zones (SEZ) as well as execution and filing of applications for their creation.
Since 2006, TRANSPROEKT, OOO, gained sound and invaluable experience as an advisor in indicative federal projects and municipal formations as part of implementation of investment projects.
Officers of TRANSPROEKT, OOO, are members of the Export Advisory Body on Private-Public Partnership under the State Duma Committee on Transportation, the Export Advisory Body on Private-Public Partnership Legislation under the State Duma Committee on Economic Policy and Entrepreneurship, and carry out research and educational activity in some of the leading higher education institutions of Russia.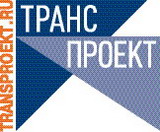 Sudprom.ru
News on Shipbuilding, Ship-Repair, Navigation and Russian Fleet Operation

Maritime Ports Magazine
The informational and analytical edition of the transport industry dealing with issues of the Russian port complex and all the processes related to international transportation of international and transit freights via maritime ports of the Russian Federation.


Magazine International Forwarding Agent
The informational and analytical edition of the Association of Russian Freight Forwarders and the Advisory Board of the Central Customs Administration.


Newspaper Marine News of Russia
It is the edition of the Union of Russian Ship-Owners (URS) under the auspices of the Federal Marine and River Transport Agency and the Marine Board of the Government of the Russian Federation.
Among readers and subscribers of the newspaper, there are chiefs of the staffs of the President and Government of the Russian Federation, members of the Federal Assembly and deputies of the State Duma, heads of ministries, federal agencies, public and maritime administrations of port cities being large traffic centers, shipping companies and partnerships, entrepreneurs, ship-owners, cargo owners and receivers. The newspaper audience includes readers both from Russia, CIS (excluding Russia) and non-CIS states.


RTDR
Russian Transport Daily Report is a very popular news bulletin for the international transport and logistics professionals produced in English. The subscribers have been reading the report with up-to-date and reliable information about the transport and logistics market of Russia and CIS. WWW.RTDR.RU – is an information resource with the audience which numbers in more than 40 000 international transport and logistics professionals, who are interested in the Russian transport and logistics market. They usually read every issue by visiting the website to learn more about the subject they are interested in.


Shipping World & Shipbuilder
Shipping World & Shipbuilder is the preferred choice of industry professionals seeking coverage of all aspects critical to the design, construction, operation and through-life support of every type of vessel. Distributed to a worldwide audience and published by the IMarEST, it provides invaluable insight into the entire shipping environment.


The IMarEST – The Institute of Marine Engineering, Science & Technology
The IMarEST is the leading professional body for the global marine community. Activities include Professional Membership; Corporate Membership (Marine Partners); Young Members Network; policy consultations, advocacy, and expert forums. The IMarEST publishes books, magazines, technical journals. Organises technical conferences; provides accreditation or approval of company training and academic courses.


MER
Published ten times a year MER is the journal for seagoing engineers, engineering superintendents and technical managers/directors. The editorial coverage ranges over all aspects associated with marine propulsion and auxiliary machinery, focussing on critical operations, new equipment and systems, machinery problems and solutions, and the latest regulations in the merchant and naval arena, across a wide range of vessel types.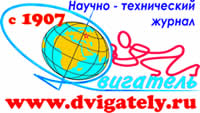 Scientific magazine "Dvigatel" (Engine)
An oldies Russian scientific and technical journal (since 1907), was established for scientific – analytical and of information-marketing support in development, application, maintenance and repairing of engines. At the modern image – since 1999. Its publishes materials on scientific, technical, economic, ecological, legal and other themes, urgent for progress of engine-building.
«Fishnet»
"Fishnet" (www.megafishnet.com) is a global fish and seafood marketplace with an emphasis on APPROVED SUPPLIERS from such major sources as China, Russia, Vietnam, Europe, Americas, etc.


The publishing house "Professional"
The publishing house issues reference, scientific and educational literature on construction materials, chemistry, metals, ecology. Among published books: «Materials for shipbuilding and the sea vehicles», «Metals and alloy. Reference book»,own and author's books. Our publishing house has been at the market since 1992.


Fish and Seafood magazine
Fish and Seafood magazine is a full-color illustrated quarterly issue. The magazine is devoted to all the aspects of the Russian fishing industry including Government's regulation policies, current state and prospects of the fishery business, public events: conferences, exhibitions, aquiculture, fish processing equipment and finished products.


Worldoils
Worldoils is a company that combines the power of marketing as well as the in-house expertise for the Oil, Gas, Offshore and the Maritime industries. Worldoils' web portal www.worldoils.com has become a truly central platform for visitors who need information regarding oil and gas products and services, research, training, conferences, news and events as well as a popular advertising base for providers of Oil, Gas, Marine and Offshore services. Worldoils has also launched the jobs system and a marketplace. In the recent months, Worldoils has strengthened its position as a fast developing central place for buying and selling of land rigs, offshore rigs, barge rigs and other oilfield and subsea equipment.

Water Market Magazine
Advertisement magazine on sale of yachts, boats, water leisure products and information for water sports fans.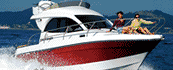 RITM Magazine
The magazine deals with questions of purchase, sale, retrofitting, repair, maintenance of metal-cutting, electro-sparking, forge-and-press, welding, woodworking and polymer-processing equipment.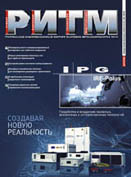 PROLOG advertising
PROLOG Advertising is an advertising agency rendering services associated with branding, brand consulting, public relations, advertising, design and printing as well as language services.



Media-Partnership and PR-Promotion
Shipbuilding. Power Industry. Transport: news, analytics, events
Site Topics:
Navigation, shipbuilding, ports, fishery, ocean development, oil and gas extraction, power industry, electrical technology, railroad transport, automobile transport, shipment and logistics
Site Description:
Companies' analytics and press-releases, industry news, announces of conferences and exhibitions, companies' catalogues.

Magazine «Army and Navy Review»
The magazine is designed for authority bodies of foreign states interested in, and responsible for providing military forces and other power structures with new arms and military equipment as well as top-management of enterprises of Russia, Ukraine, Belorussia, China, India and European countries.


Informational and analytical magazine Transport and Communication of the Russian Federation
The main object of the magazine is to cover and promulgate activity of the Government Commission on Transport and Communications, actively promote its resolutions, inform Russian and world public about actions related to implementation of transport and communication state programmes. Issued by GOSMEDIA publishing house.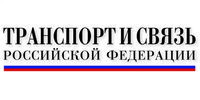 Informational and analytical magazine Security of Russia
The main object of the magazine is to cover key issues related to carrying out the long-run state national security policy of the Russian Federation. Special attention of the editorial office is given to transportation and space activity safety. Issued by GOSMEDIA publishing house.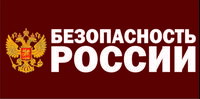 Strategic Media Partner
Magazine Transport
Transport is a monthly informational and analytical magazine for specialists of the transport industry of Russia.


Newspaper Transport Rossii (Transport of Russia)
National weekly newspaper Transport Rossii is an official organ of the press of the Ministry of Transportation of the Russian Federation. The newspaper was established in 1998.
Newspaper Transport Rossii is addressed to heads of all level public authorities as well as specialists and heads of enterprises of the industry.
The publications are usually dedicated to prospects for the development of the transportation industry, science and education, practices of transport accident prevention, and materials on regulation in air, sea, inland waterway, railroad, and automobile transport.


ADV2ADV
Media Consulting Agency
Our portfolio includes the creation of ideological business-projects for major industry-specific exhibitions, publication of magazines, creation, development, and support of web-media, personnel recruiting, development, and education, work with major international organizations and public authorities.


Magazine «National Defense»
Natsionalnaya Oborona (National Defense) monthly magazine is dedicated to a wide range of questions in the field of national security protection in Russia.
Its intended readers are representatives of military-political leadership of the Russian Federation, officers of security structures and ministries, secret services, attache duty and key personnel of enterprises and organizations of the military-industrial complex, banking, insurance and financial structures attending the military-industrial complex and defense partnership.